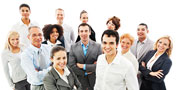 Siddivinayaka Enterprises is a one of the Leading distributor of SUPREME pvc pipes & fittings in Dakshina Kannada dist.
Since 15 years experience in pipe industry, supplying all types of UPVC, CPVC, PPR, HDPP, SWR, pipes & fittings, underground drainage system (inspection chambers and manholes) in an around Dakshina Kannada Dist.
SUPREME is one of the leading brand, supreme is the master of pvc pipe industry. Supreme pipes recommended by major institution like MRPL , L & T, GDC, Hospitals, Star hotels , builders and major education institute all over India. We do services for leading Builder, Constructor, Engineer and Corporate. We also have networks of dealers all over the Karnataka State. We have a complete range of high quality and advanced product range of Plumbing materials, Engineering works, Agricultural Valves Fittings and Pipes & Rain Water Harvesting etc all under one roof to cater our Customers Requirement instantly at affordable and reasonable prices. Over 99% of the materials are exactly the same as the genuine and all the products are produced with elaborate technique. We are looking for the most fashionable styles to ensure your good sale, and we guarantee the quality and stability of stock resources.
The theme of our success is only the Customers Satisfaction and brings them to world class designers. Over the years we have developed expertise in our field and we can boast about our products for their:
Durability
Smooth surface finish
Resistance to Corrosion
Uniform Thickness
Fire Resistant
Environment Friendly
Recyclable